What You Need To Know About Our Price Increase
Did you know FeedXL started out as cloud-based software before smartphones or tablets were around?
Since starting as a CD Rom software in 2004 and launching online in 2008, we've poured our hearts into creating what FeedXL is today.
Over the last 15 years, FeedXL has evolved a lot. Our prices, on the other hand, haven't changed since 2009.
To say thanks for being part of our herd since the 'early days', we are giving you the opportunity to lock in our current circa 2009 pricing.
Whether you're a returning member or you're brand new to our herd, now is a great time for you to sign up to FeedXL and get in on (and stay on) our Legacy Pricing.
Here's how our Legacy Plans & Pricing will work:
Any active plans at the time of our price increase will remain exactly as they are today – at the same price to upgrade and renew – provided that your plan stays active.
As long as your plan stays active, you will be eligible for Legacy Pricing. After the price increase, our current (soon to be called 'Legacy') pricing will only be visible to current members through the My Account page within FeedXL.
On a Legacy Plan, you will have the option to add more horses, extend/renew your plan term, upgrade (or downgrade) between Legacy Lite and Legacy Pro plans, and/or switch from a Monthly to a Yearly Legacy plan.
As long as you keep your plan from expiring you can keep using FeedXL at the same price it has always been. The plan will also remain the same, with new features only being added to new plans. But don't worry, your database will remain updated and all of the features and service you currently have access to will stay the same!
Our new prices will go live on Monday, April 6th at 7pm PDT (California time) which is Tuesday, April 7th at 12pm AEST (NSW time). There is a chance we will find more pesky bugs which may delay us slightly. But if you join before these times you are guaranteed Legacy Pricing.
Want to get in on (and stay on) our Legacy Pricing?
Click here to join FeedXL before our prices go up
Do you need to renew now?
If you have a current plan, you do not need to renew before the price increase if you don't want to. Just make sure to process your renewal before your plan expires.
So for example, if you have an active plan that expires in July…
You'll be all good to stay on our Legacy Pricing as long as you renew before your plan expires in July. Any plan that is currently active now will stay on our current pricing, provided it doesn't expire.
Once a plan expires the only way to reactivate it is to start fresh with a new plan, at which point the only option will be to sign up on the updated pricing.
Some things to keep in mind:
You can renew your plan at any time, and the extended time will take effect after your current plan term is up. You will never lose time by renewing your plan before it expires.
If you have already renewed well into the future, no worries… simply wait until you are able to renew again (e.g. once your current plan rolls over to the next one) and you will stay on Legacy Pricing as long as your plan stays active.
Your plan MUST stay active in order to see Legacy Pricing. After the price increase, our current pricing will only be visible to current members through the My Account page within FeedXL.
How to Check Your Account Expiry Date (+ Add More Time If You Need)
To find out when your plan expires, or to extend your current membership, click here to log into FeedXL and click the My Account page within FeedXL.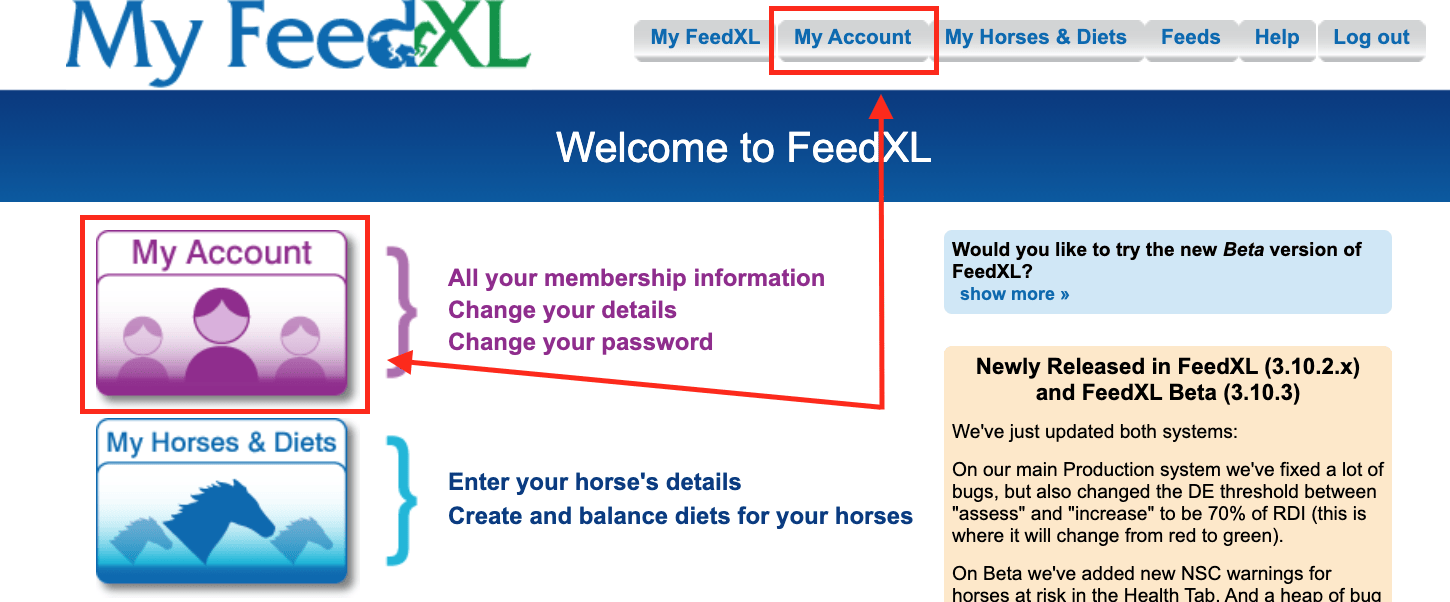 In the top left of the My Membership panel, you'll see two dates, 'End of current period' and 'Paid until'.
'End of Current Period' refers to the date that your current plan is active until. If you have not yet extended your plan, the 'Paid Until' date will be the same and you will see the option to extend your membership. Click the 'Extend Membership' link, and follow the prompts to select the plan you'd like to take effect once your current plan expires.
If you have already extended your plan you will see a different (future) date in the 'Paid Until' field. In this case, you're all set. You won't see the option to 'Extend' again until your next plan takes effect.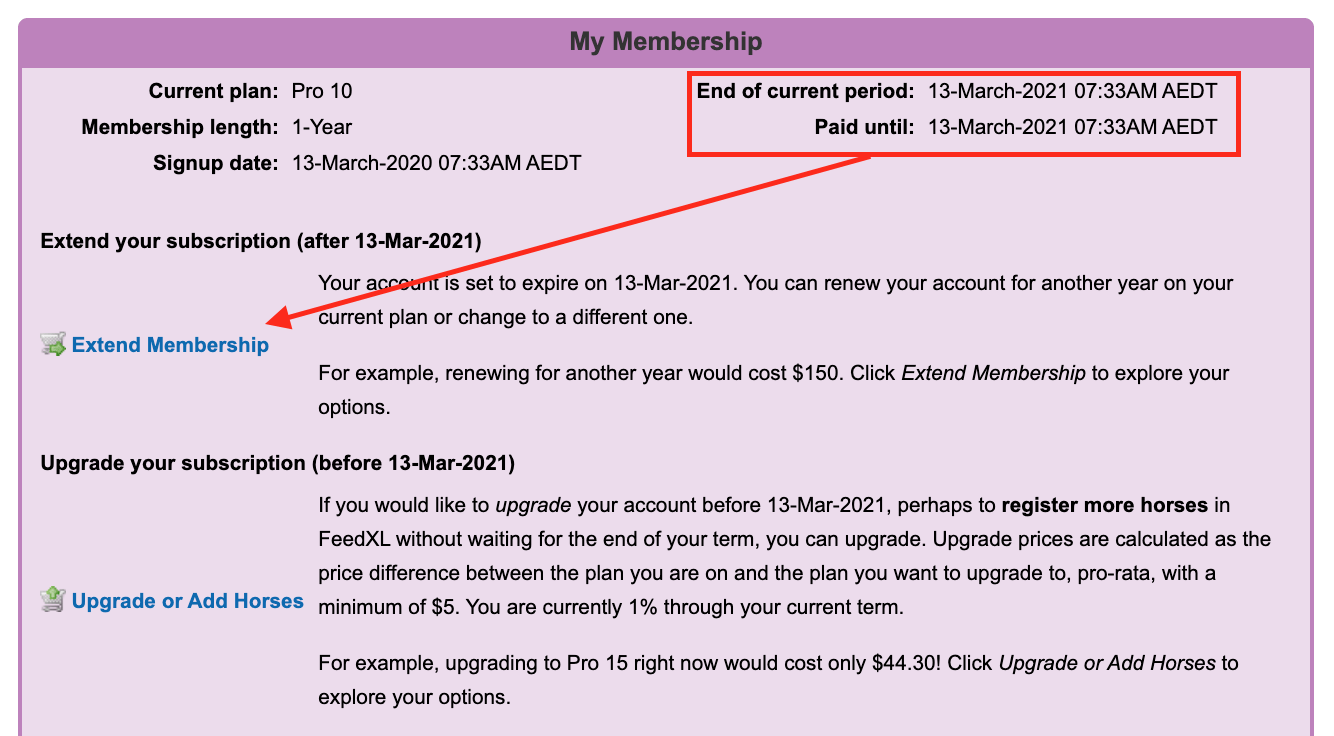 Tip: You will get emails from us reminding you to renew before your account expires so you don't miss the date. Keep an eye out for these!
If you have any questions or need help with your account, feel free to email us at support@feedxl.com and our Customer Support Team will be in touch.
Thank you so much for being here with us. We appreciate your ongoing business and support!
Sincerely,
Team FeedXL