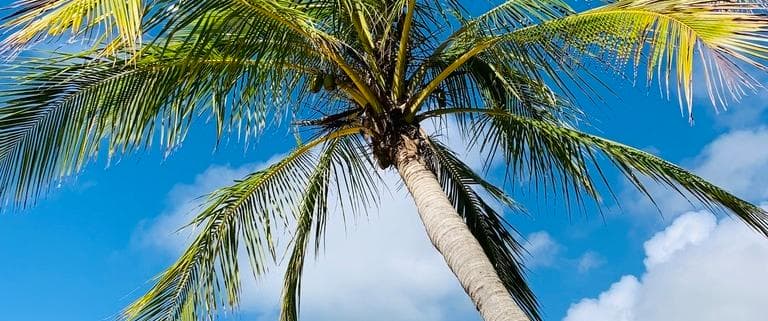 Is Copra Meal a Good Feed For Horses?
Copra meal. It's an interesting ingredient, made from the flesh of the coconut after a lot of the oil has been extracted.
Copra tends to divide people, with some horse owners loving it and some not a fan.
What do we think of copra meal?
If it's quality copra meal, regularly tested for aflatoxin (a mycotoxin that commonly contaminates copra meal) and not burnt during the drying/oil extraction process then it is great stuff.
It has a lovely oil content which interestingly has virtually no omega 3 or 6, so it won't unbalance your omega ratios. It is also predominantly medium chain fatty acids which are unique and have some advantages over long chain fatty acids for digestion and metabolism.
It is high in phosphorus. It is not unique in this respect. All grains, legumes, oilseeds and their by-products are high in phosphorus. On this, here is what you need to remember… no single ingredient is a perfect diet.
We combine feed ingredients for a very good reason, and that is because they each bring their own unique set of nutrients to the diet. Being high in phosphorus and low in calcium is actually USEFUL because so often we end up with high calcium in diets and phosphorus is a sometimes hard to come by and relatively expensive nutrient. So when we can use naturally high phosphorus ingredients it helps to fill this requirement in a diet.
For example a lucerne/alfalfa, beet-pulp based diet is high calcium, low phosphorus. Add copra and it raises the phosphorus without also unnecessarily increasing calcium. And that helps you both meet phosphorus requirement and keep the calcium to phosphorus ratio balanced (FeedXL works all of this out for you!).
Copra meal is high in fibre and it makes for great fibre diversity.  If you have an easy keeper, 80 g/day will add fibre variety without adding too many calories.
Copra also tends to be quite rich in trace minerals, particularly copper and zinc which are often in short supply in horse diets because pasture and hay tend to be low in those nutrients.
Last is protein. Protein is an interesting one. Copra has a reputation for being a poor quality protein. And yes, if you compare it to soybean it is poor quality. BUT, and this is a big but, we don't ever use copra for its protein. As in we wouldn't recommend you use copra for a horse that needs extra protein in its diet because there are better options.
So what's the BUT?! Well, we use copra as a source of energy… and compared to OTHER energy sources like cereal grains and beet pulp, copra has BETTER quality protein… so it's like an extra little bonus, in adding energy you also get more essential amino acids than if you had used say cooked barley or beet pulp. As long as it is being used as a source of energy and not being used for protein as such.
Copra is a beautiful ingredient on two conditions; one, that it is high quality copra meal you are using. And two, that you feed it as a part of a balanced diet, which FeedXL makes easy! 😊
Do you have a question or comment? Do you need help with feeding?
We would love to welcome you to our FeedXL Horse Nutrition Facebook Group. Ask questions and have them answered by PhD and Masters qualified equine nutritionists and spend time with like-minded horse owners. It's free!
Click here to join the FeedXL Horse Nutrition Facebook Group